| | |
| --- | --- |
| Description: | Aofu GTS/Aofu GTSM |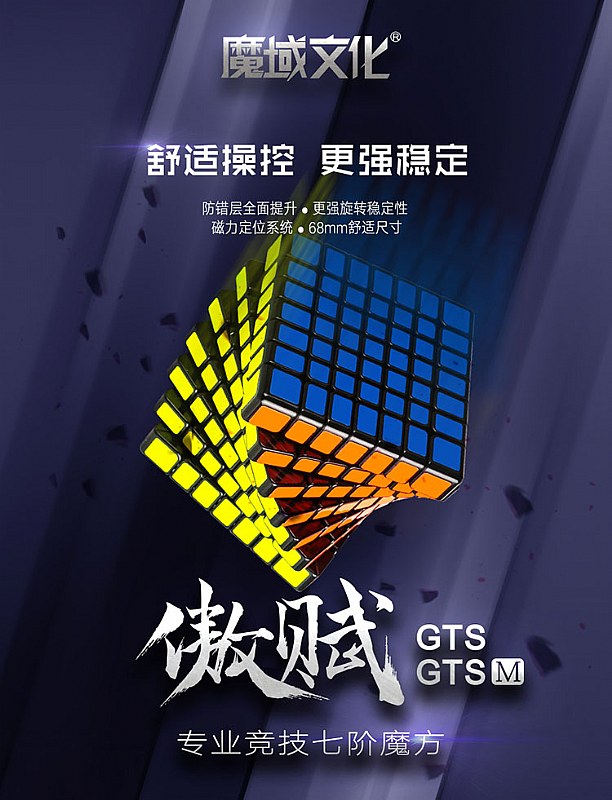 Commodity information:
Product Size:
68*68*68mm
G.W.:
302g
Memo:
Aofu GTS
Controllable & Stable Powerful Performance

Anti-pop Feet

Anti-pop feet on the middle edge piece can be tightly combined with the corner piece, providing a more stable turning performance!

Anti-misalign Design
Anti-misalign design on inner layers prevent each layer misaligned.

Upgraded inner feet improves overall stability performance and avoids lock-ups.


Smaller Size
Smaller size makes the cube more controllable and easy to grip.

Anti-sticky Edges
Anti-sticky design on the edges provides smooth and light turning performance, making the cube more durable.

High-precision Moulding
Advanced moulding technology makes each piece combined perfectly, avoiding lock-ups during the solve.


Stickerless design/Oracle stickers


Half bright stickerless shade is easier to recognize during the solve!

Black/white version uses high quality oracle stickers, which is thinner and more durable.

Magnetic Positioning Technology

144 pcs magnets are properly placed in order to provide a good turning experience, making the cube more controllable and stable!

Accurate•Magnet slots
Inner slots on the edges and corners allow the magnets to be securely placed.