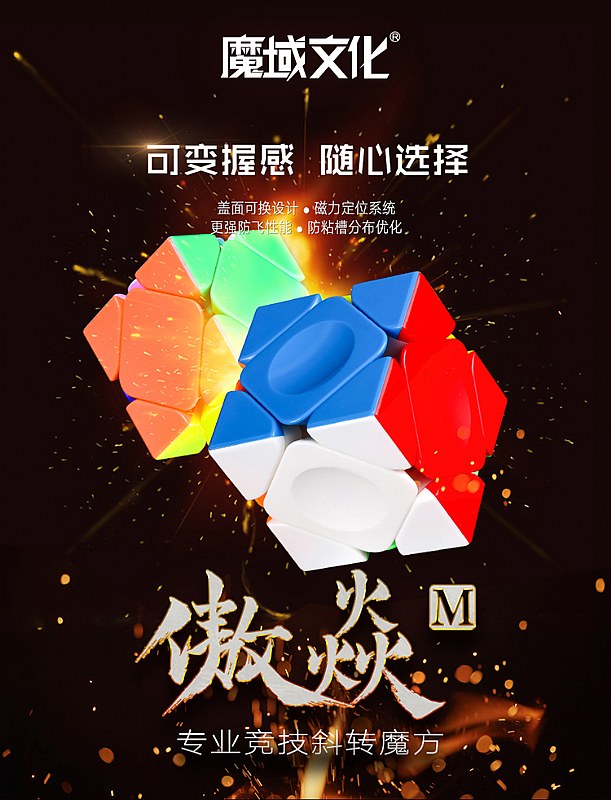 Commodity information:
Memo:
Aoyan Skewb

Adjustable Feel Follow Your Heart

Professional Speedcube

Innovative•Replaceable center cap

Dot design on center cap provides an excellent grip in hand.(Only available for stickerless version)

Magnetic•Magnetic Positioning Technology

24 pcs magnets inside the cube improve the hand feel, making the cube more controllable!

Accurate•Magnet slots
Magnet slots ensure the magnets placed accurately.


Optimized contact surfaces, clean and anti-sticky

Fully optimized anti-sticky slots on the contact surfaces, which can reduce stiction efficiently and bring a lighter feeling. This improvement can keep the original feeling after long-time practice!

High Quality Material

Safe and environmental ABS plastic applied in the cube, making it shatter-proof and flexible.


Stable•Optimized feet
Optimized feet on the center piece make the corner piece fit more tightly, improving its anti-pop performance and stability.

Solid•Strengthened feet

Detachable feet with fixed component, avoiding the feet fall out.

Color•Stickerless design/Oracle stickers

Half bright stickerless shade is easier to recognize during the solve!

Black/white version uses high quality oracle stickers, which is thinner and more durable.