| | |
| --- | --- |
| Description: | Cubing Classroom SQ1 |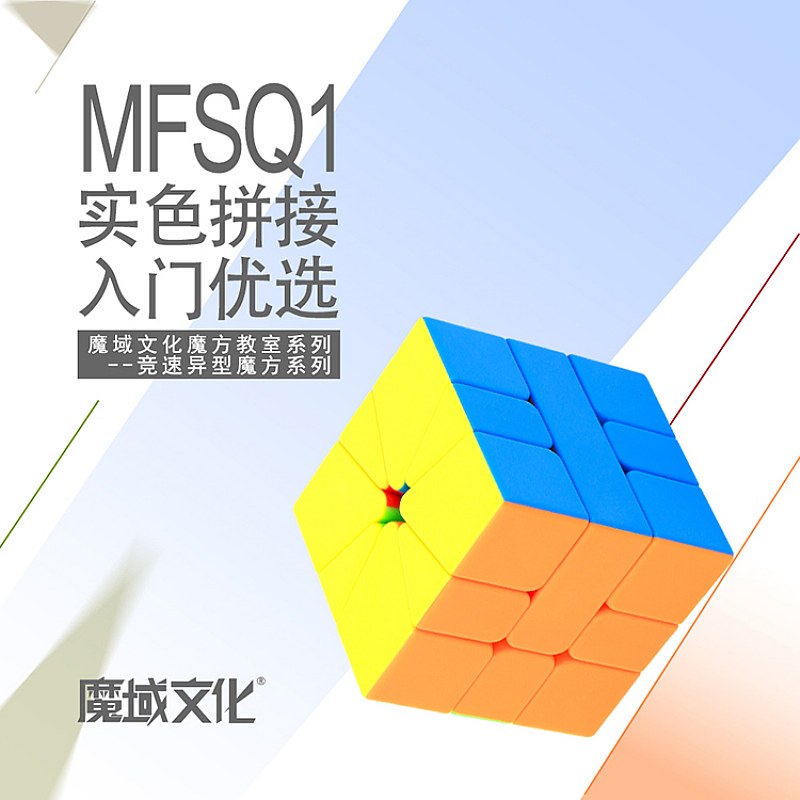 Commodity information:
Package:
Color Box
Product Size:
55*55*57mm
G.W.:
77g
Memo:
MFSQ1
Speedcubing series.
Stickerless design, extraordinary entry-level SQ1
Cubing Classroom MFSQ1 is a challenging speed puzzle which is different with traditional NxN cubes. Unique mushroom-shaped core avoids the pop problem, anti-sticky design put the sticky problem to an end. Smooth turning with no lock-ups give you a good hand feel, definitely a good choice for beginners and intermediate cubers.
Mushroom-shaped core

MFSQ1 uses latest core structure-mushroom-shaped core, which can fix the edge pieces in the middle layer, avoiding the pop.

Bigger round on each piece.
point ensures the stability and gives you a better, stable hand feel.

Stickerless design.
The Square-1 provides stickerless edition which is more bright and colorful besides black and white.


Anti-sticky tracks on the middle layer.
Anti-sticky tracks on the middle layer provides light hand feel and solve the sticky problem.