| | |
| --- | --- |
| Description: | Mini 3x3 4.5 45mm version |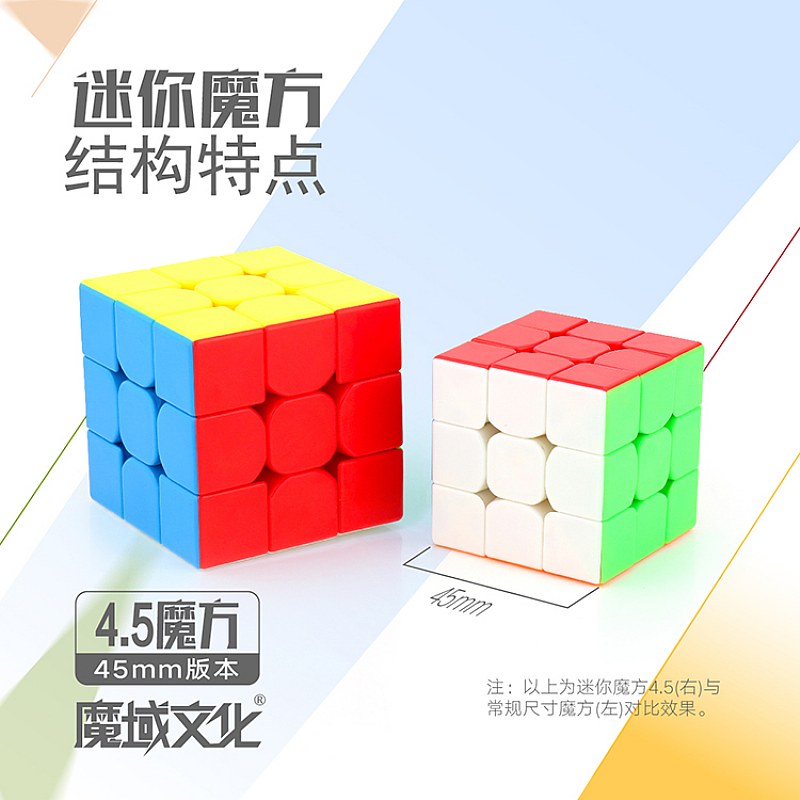 Commodity information:
Package:
color box
Product Size:
45*45*45mm
Memo:
Mini 3x3 4.5 45mm version

Exquisite & Frosted

Mini 3x3 4.5 belongs to Cubing Classroom small cube series, we offer the 45mm size to satisfy different cubers. Professional mechanism makes comfortable hand feel and outstanding overall performance!

Stickerless design

We have made this puzzle compatible to be produced in the popular bright stickerless color scheme. Frosted design on the surface brings a good hand feel and avoids scratches on stickerless cubes.

45mm smaller size

This is a 45mm 3x3, which is small and exquisite, convenient to carry and keep, to satisfy different cuber's demand.

Small inner circle combines with big round design

Smaller inner circle design makes the cube more controllable and light, with the combination of big round edges brings a better corner-cutting and comfortable turning feel.

Higher central pole
Higher central pole brings stable center piece performance and outstanding corner-cutting.

Anti-sticky track on friction surface
Lots of grooves on the surfaces of edges and other parts of the cube highly reduce impact surfaces to make the cube turn faster.