| | |
| --- | --- |
| Description: | MARS S 3x3 cube |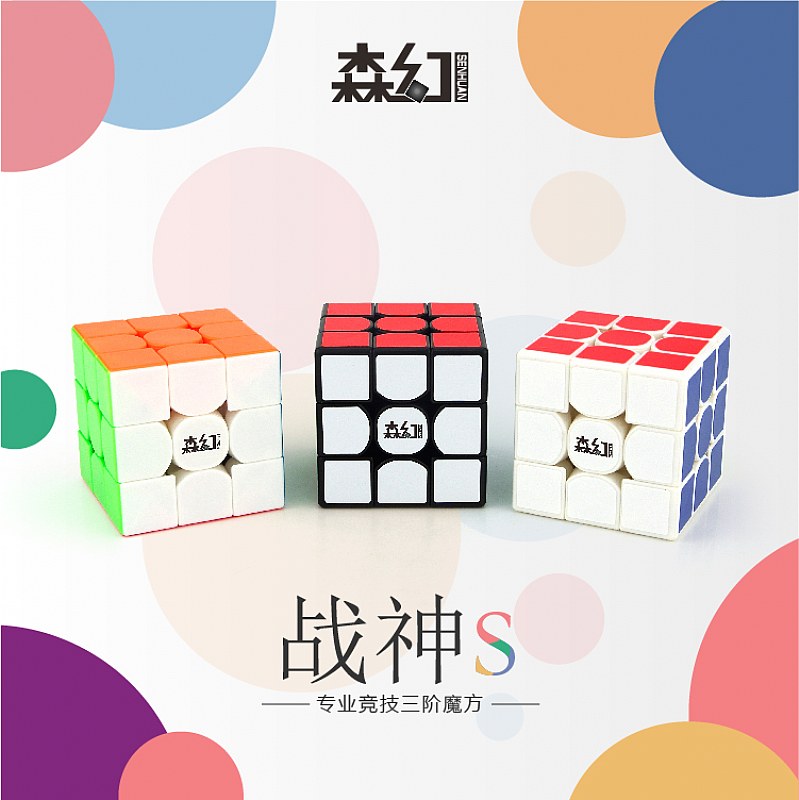 Commodity information:
Package:
color box
Product Size:
56.5*56.5*56.5mm
Memo:
MARS S 3x3 cube

High-end branded speed cube

Evolving from the Mars 3x3, the all new Mars S not only preserves the valueable design but also alimeorated the small inner circle structure again to provide lighter turning feel and better easy corner cutting. The well designed center shape forms spinning track and reduces the bumpy feel while turning so you will feel smooth and stable handling it. We also applied SWP springs which is more durable to ensure that the elasticity will not decline and cause problems.

Well designed center shape

the V shape structure around the center forms spining track while simultaneously enhances the stability. We also wiped off some parts that may collide with others to eliminate the bumpy feel turning the cube.

smaller inner circle structure

Mars S has smaller inner circle size than conventional 3x3 cube--28mm. It makes the cube more controllable, gives much less friction, provides incredibly high corner cutting and comfort turning feel.

SWP springs

The special processed SWP springs maximized the springs' strength and elasticity which means that the weaken of springs could no longer happen so that the turning feel will be preserved longer.

Thinner and brighter stickers

The cube is stickered with imported high quality bright stickers which are lighter and thinner. These stickers minimized the influence on turning feel. Also, they are more vivid and colorful.

Upwardly shifted central stalk design

The central stalk are upwardly shifted for improving stability and enlarging the inner space which enables us to increase the corner cutting.

Anti-sticky track inside

We add as many small groove and reduce as much contact face as we can only for keep the cube from being sticky.