| | |
| --- | --- |
| Description: | Cubingclass Room MF7 7x7x7 |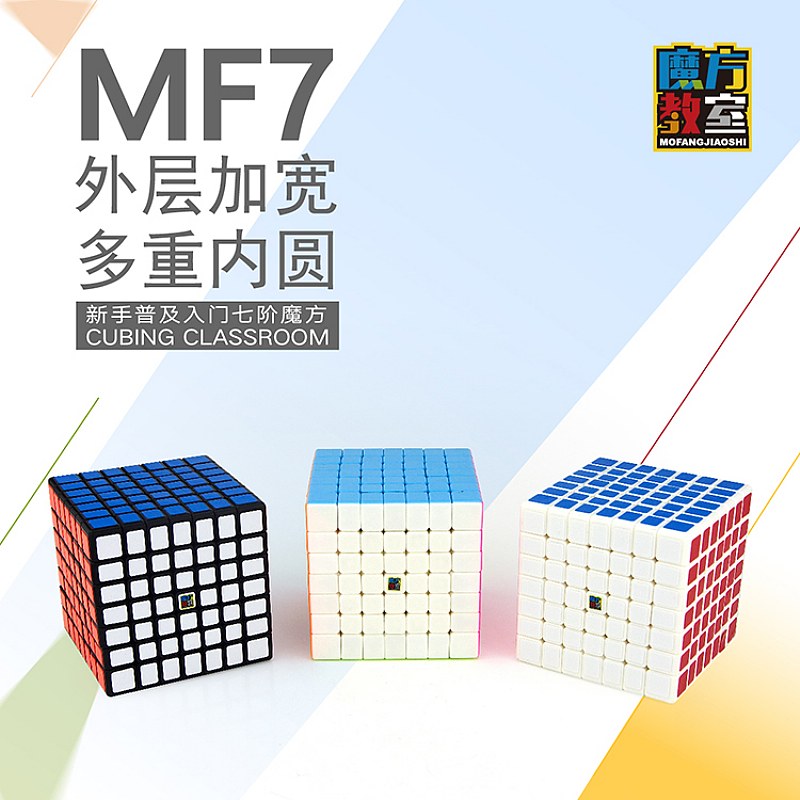 Commodity information:
Package:
color box
Product Size:
71*71*71mm
Memo:
MF7 7x7 cube

MF7 belongs to Cubing Classroom 3x3 series, although it is defined as entry-level cube, but it has better overall performance than any other entry-level cubes. Multiple inner circle makes the cube more stable. Unified friction surface brings a good stability and reduces lock-ups. It is a good 7x7 for beginners!

Wider outer layer

Wider outer layer design provides a good hand feel and easy to hold.

Multiple inner circle

New multiple inner circle design makes the cube more stable, enhancing its anti-deformation effect.

Unified friction surface

Inner unified friction surface reduces bumpy feel, bringing a more stable and comfortable hand feel!

Big round holes

Big round holes on edge and corner pieces avoid lock-ups and provide a better corner-cutting!