| | |
| --- | --- |
| Description: | MF5s 5x5 cube |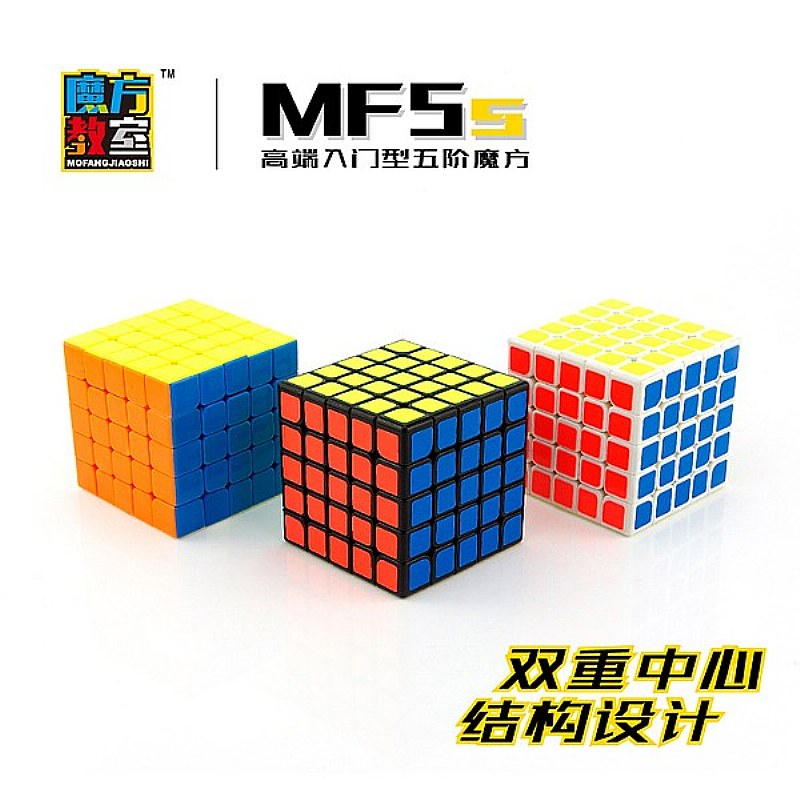 Commodity information:
Package:
Color box
Product Size:
64x64x64mm
Memo:
MF5s 5x5 cube
Dual-center design
MF5s belongs to 'Cubing Classroom' big puzzle series, it is a budget cube with good overall performance. It has unique dual-center mechanism and stable feel, which can decrease the deformation and pop. Anti-sticky concave makes the cube has a better hand feel, definitely a good choice for beginners and intermediate cubers
Dual-center mechanism.
Unique dual-center mechanism combines with lengthened feet, avoiding the deformation and increasing the anti-pop ability.
Inner unified friction surface.
Inner layers use unified friction surface decrease the bumpy feeling, bringing a more comfortable hand feel.
Proper anti-sticky concave.
Proper anti-sticky concave on edge piece and outer center piece, decreasing the sticky feel.
Wider outer layers.
Wider outer layers on the 3x3 part makes the cube more controllable, combining with big corner-cutting, makes you get good result in the competition!