| | |
| --- | --- |
| Description: | MF3 3x3 cube |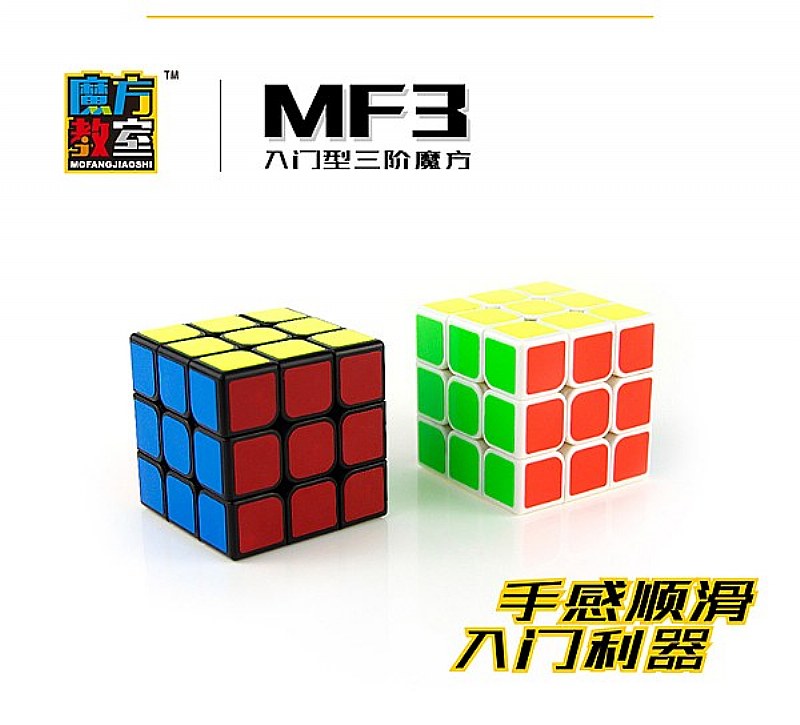 Commodity information:
Package:
Color box
Product Size:
56*56*56mm
Memo:
MF3 3x3 cube Smooth hand feel,Good choice for beginners

MF3 belongs to Cubing Classroom 3x3 series, although it is defined as entry-level cube, but it has better overall performance than any other entry-level cubes. Proper round hole increases corner cutting meanwhile decreases deformation, cross feet on edge piece improves the anti-pop ability. Anti-sticky concave brings a more comfortable hand feel, definitely a good puzzle for beginners.

Unique cylinder center cap design
Unique cylinder center cap design makes the components of the center piece combined closely, also keep a good hand feel.

Anti-sticky concave
Anti-sticky concave avoids the sticky feel, which makes the cube more smooth.

Proper inner and outer round holes
Outer part of corner piece uses big round hole, which can increase corner-cutting and avoids bumpy feeling. Inner small round hole makes inner structure more stable and decreases deformation.

Concave design on center cap
Concave design on center cap makes the center piece easy to open up, then you can adjust the puzzle easily!