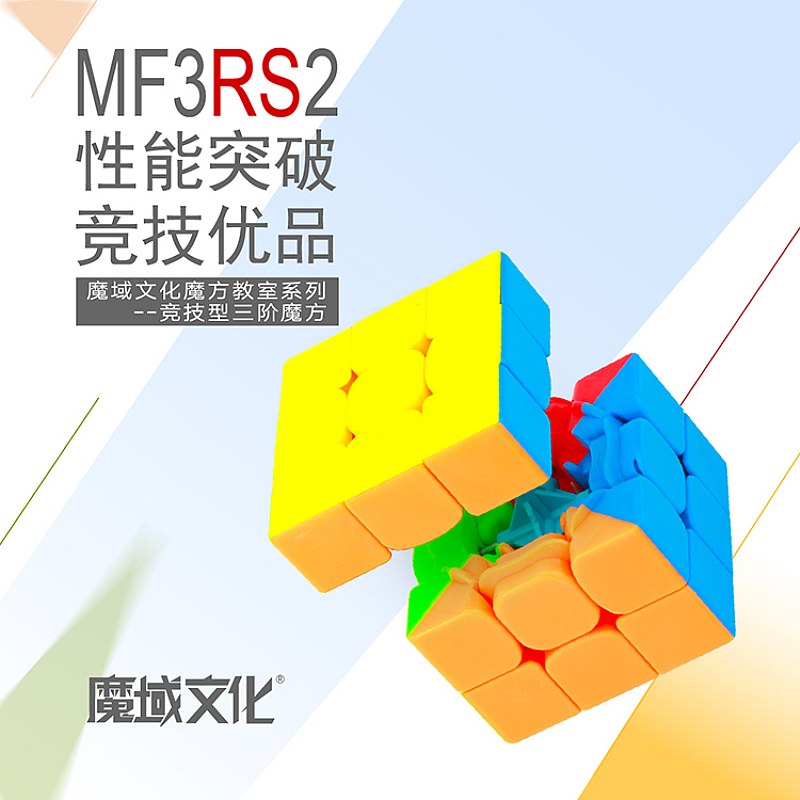 Commodity information:
Package:
Color Box
Product Size:
56*56*56 mm
N.W.:
94g
Memo:
Breakthrough Innovation.
Cubing Classroom MF3RS2 Professional Speed Cube.
MF3RS2 is the newest flagship product of Cubing Classroom series, which has better overall performance with a competitive price. Professional mechanism on the design makes the cube more stable and has bigger corner-cutting, it is definitely an outstanding speed 3x3 cube!
Stable Turning Mechanism
Multiple inner circle design makes the interior combined tightly, stable hand feel and good anti-pop effect provide superb turning!
Anti-sticky Design.
We decrease the inner contact surface on edges and corners, providing stable feel and put sticky problem to an end.

Outstanding anti-corner-twist Feature .
Right angle on corners gives an outstanding anti-corner-twist feature!

Stickerless design.
The cube provides stickerless edition which is more bright and colorful besides black and white..